SportQube
At SportQube they go for optimal performance of all athletes. And the Sports Medical Advice Center plays an important role in this. Sports doctors, physiotherapists and researchers work together to ensure that athletes develop well physically and prevent injuries. How nice is that: the expertise of CWZ Sports Medicine, HAN Seneca and Physiotherapy Bottendaal bundled together for complete sports medical support: sports medical research, advice, treatment and guidance. THP² plays an important role in this with health screening and reporting of athletes.
Bouwmensen
In the meantime, the Construction people offices in Geldermalsen, Zaandam, Hoofddorp, Heerhugowaard, Goes and Leeuwarden have been set up with our THP² Total Health & Performance Labs. We have a long line of "State of the Art" research laboratories to go for the Volandis PAGO and entrance tests with a full integration of digitally taken physical and mental measurements automatically incorporated into a clear report for the individual and the organization.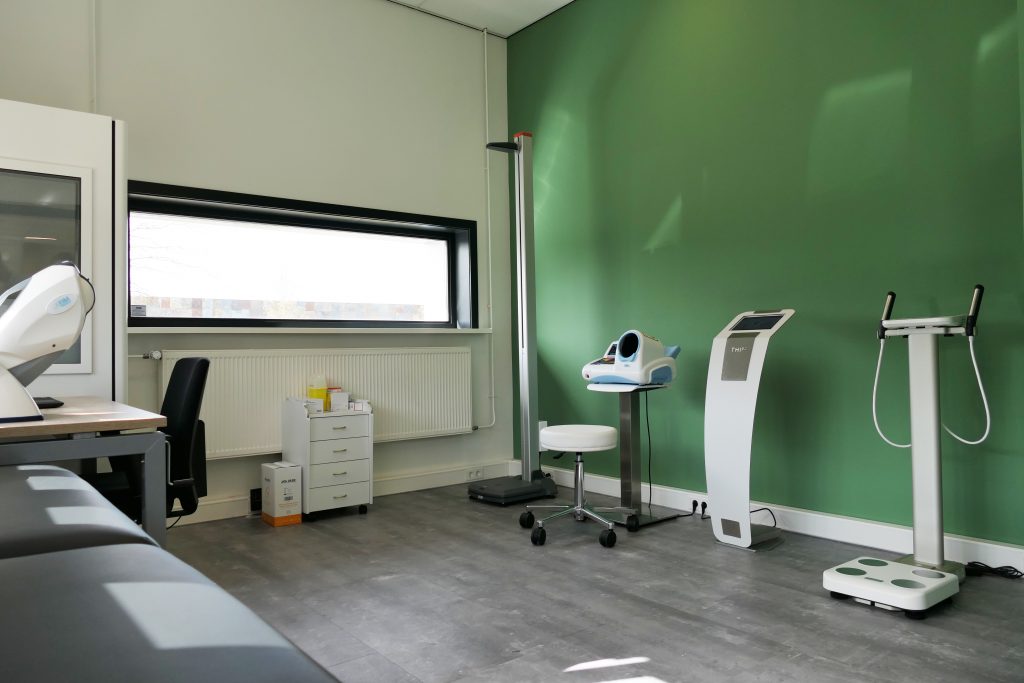 HAN University
SENECA is the center of expertise for sports, work and health. As part of the Hogeschool van Arnhem en Nijmegen it is the professional learning environment for students in the field of (preventive) health care and health promotion. At HAN SENECA, an integrated approach to health is central. The THP² multi-use lab is used for health screening in the breadth of school children to special units of the National Police. The lab has also become an indispensable integral part of the Sports and Paramedical courses.
Mobile Health & Performance Lab
An important starting point in the service provision of HAN SENECA to companies is to improve the health situation and performance of employee and company (Health & Performance). HAN SENECA focuses on the health of the entire staff and not only on risk groups or people who are absent. HAN SENECA differs from other health management service providers in that health itself is not considered as an end goal. It is seen as a means to improve the individual functioning of people in the workplace. The Mobile Heakth & Performance Lab is equipped with THP² Equipment.
FONTYS
PM University
THP² was awarded the contract by Fontys to set up a complete test and measurement lab. This lab was then integrated into a complete test and measurement concept through the use of a newly developed digital environment (portal).Fontys Paramedische Hogeschool (FPH) offers inspiring, challenging and high-quality higher education in which education and research meet the current and future questions and needs of our students, the professional field and (regional) society. A now indispensable part of this high-quality learning environment is the THP² health analysis lab.
Amitabha Belgium
To get an excellent picture of the needs and wishes of companies, Amitabha uses THP² for a thorough vitality scan tailored to the company and the team. That scan consists of a physical section and a mental section. After the tests, each employee receives a detailed and individual report. The company gets a group analysis, without violating the privacy of the employees. From that analysis it can then be determined which pillar should be used to increase the enthusiasm of the employees.
Beter Doen Vitaal
At Beter Doen, the strength consists of energetic, committed professionals and a pool of experienced, certified coaches and trainers. These professionals use the THP² health analysis systems to screen health for both the individual and the organization.
VitaalLab
Vitaal Lab offers innovative services and expert advice for both companies and individuals who need a health or lifestyle check. With professionals in permanent employment and years of experience in conducting medical research and health interventions, Vitaal Lab has grown into the leading organization specializing in health promotion within companies and for individuals. VitaalLab, part of van der Valk Vitaal, uses THP² health analysis systems at various locations.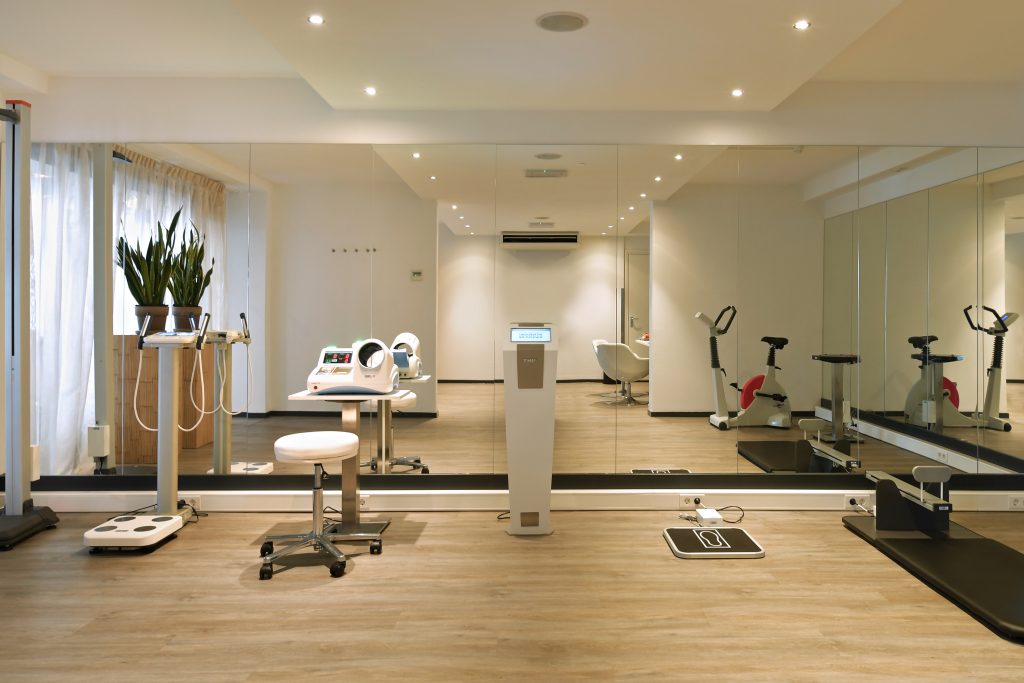 Healthclub Juliën
Creating cooperation in an optimal environment where customers can go with complaints and / or problems with the musculoskeletal system, that is the principle of Healthclub Juliën in collaboration with Sport Medisch Adviescentrum Rivierenland
Besides that everyone wants to function well in daily life, it is also their specialty to look at work (company) situations and sport-specific complaints and injuries and to work towards a good end result.
In addition, the THP² health analysis equipment has been used for both private fitness participants and employees of companies for many years.
KNSU and HanYang University
THP² the Total Health & Permance Plan is the result of a Dutch collaboration with South Korean knowledge parties such as the National Fitness Center (NFC), the national health research center of the Korean government and KNSU, The Korean National Sports University, HanYang University and Nurytec. Nowadays there is also close cooperation with various European research institutes. The photo of this installation dates from 2005, the set is still used daily at HanYang University.
THP² MORE THAN JUST TESTING